How to Recover Hard Deleted Data From Hard Drive?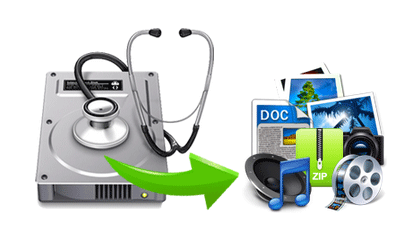 Since this is an internet era and all the works are done with computers, the world is becoming to a "Paperless Environment". We store the data in computers or in external storage devices such as; hard disk, floppy disk, etc. Oftenly, it is seen that those data are damaged or deleted accidently. But, realize the missing of data only when you come across its need. Once if the data is just deleted, you can regain it. But, what will you do to get back the hard deleted data? Even if the data is permanently deleted, it doesn't mean that the data is lost forever. You can get hold on hard drive recovery tool to get recover hard drive data. The tool also facilitates the partition recovery of the data from both FAT and NTFS file systems. This is a suitable and efficient solution for the recovery of hard drive data.
What makes the tool different?
Recover Hard Deleted Data: The tool enables the recovery of the data which has been deleted from the hard drive permanently.
Restores Corrupted Data: The HDD data recovery software restores the lost or corrupted data from internal as well as external storage devices such as; hard drive, primary memory, USB flash drive, etc.
Support Formatted Partition: With the tool you can recover the formatted partitioned data from any of the drives of any size.
Auto Detection Of Partition: The tool automatically detects the partitions carried out on the machines along with the free space available, total size, partition type, etc.
Retrieves Corrupted MBR/MFT: If the MBR and MTF are corrupted then, evenly the hard disk data can be lost or damaged. With this software, you can recover the hard drive data that are lost because of MBR/MFT corruptions.
Small Talk
If you permanently delete the data from the hard drive, you can retain it back with the third party application-Hard Drive Data Recovery Software. Actually, your data is not lost from the drive when it is hard deleted rather, the space is marked as free until other data has been overwritten in that place. You can even retrieve the data from the CD-ROM or DVD discs with this tool. Hard Drive Data Recovery Software is a complete tool to recover hard drive data from any kinds of damage or lose.